I share the news that all is not well at Casa Stan this morning. There I was, having just merrily posted advice (ha!) in a comment to Latchkey Wife's deliberations on
how to break the news of her Twitardedness to her S/O
, when Mr Stan appears downstairs ready to go to work.
Now I know that the Rob thing has been niggling away at Mr Stan for a while now. He makes a fair number of snide comments about Rob that I usually ignore.

Mr Stan was less than thrilled when Stan purchased new furniture for the master bedroom in anticipation of her relationship with RPattz moving up a notch
"Do you think you could maybe spend some time with me tonight?" he asks me. I look up at him, feigning innocence.
"What do you mean?"
"Well last night you spent all night on the computer, what about me?"
"Erm, you were watching TV, that's why I was on the computer. You didn't say anything, I'm not a mindreader," ;o)
"You spend all day and all night on there looking at
him.
" Oh dear, he's starting a proper rant now.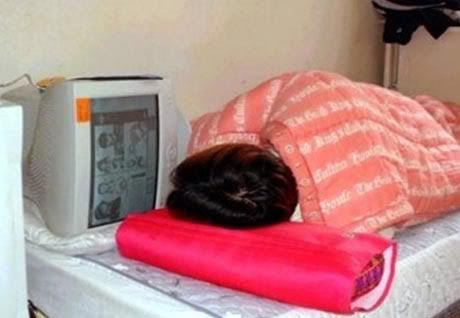 Stan felt it unreasonable of her husband to suggest that she spent an excessive amount of her time looking at RPattz online
I put on my best 'aghast' face. "I do not! I was chatting to people!"
"Yes, about HIM!"
And with that he closes the door to reveal Rob Corner, my little hidden space, and rips one of my posters off the wall!!!
GAH!.
"Ha! You needn't think I'm going to spend anytime with you now, I can't believe you did something so pathetic!" Yes, you heard me right. How pathetic is it that he actually ripped one of his 32yr old wife's numerous posters of a 23yr old actor off the kitchen wall?! For one scary moment I did actually think that I might cry. I didn't which was a relief, obviously I'm not as bad as I thought I was.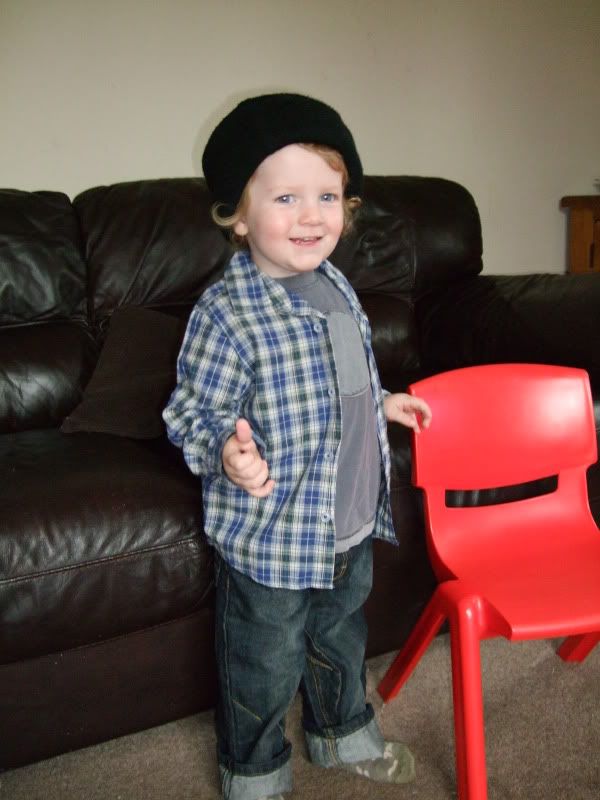 Mr Stan was wondering who the kids were getting their new style of dressing from...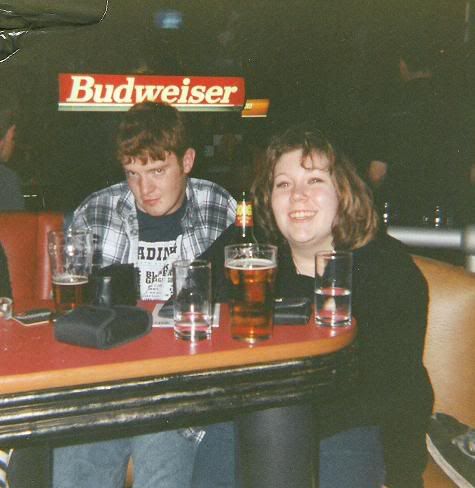 ...until Stan pointed out that it was him, circa 1996! Who'd have thought it, RPattz inspired by Mr Stan!
So now I'm left with a dilemma. Do I do the adult thing and spend the evening sitting in front of the TV watching some shitty TV programme of his choosing or do I punish him for his crimes against Robsession with the poster by spending another evening on the computer and making sure he knows the reason why?
Any advice??!
I've already extended an olive branch by emailing him the link to
http://www.jealousydestructionfeeling.com/
with an attached picture of Irish TV cook / MILF (apparently) Rachel Allen.
In the meantime I might print this out, put it up somewhere and see how long it takes him to notice . Muhahahaa!