Well, it's the school half-term holiday here now and tomorrow we're going away to Wales for a few days with friends. It's been arranged for months and I've really been looking forward to it. Until, that is, a couple of weeks ago when I spoke to my friend about it.
"So," I say. "We
can
get the internet at the cottage can't we?" I have to admit that the internet is so huge a part of my life that, stupidly, I'd never even considered until this moment that the answer was always likely to be no. Which it was. I tried to suppress the panic and managed to
stop rocking in the corner after about half an hour
remain calm.
So, tomorrow we're off here: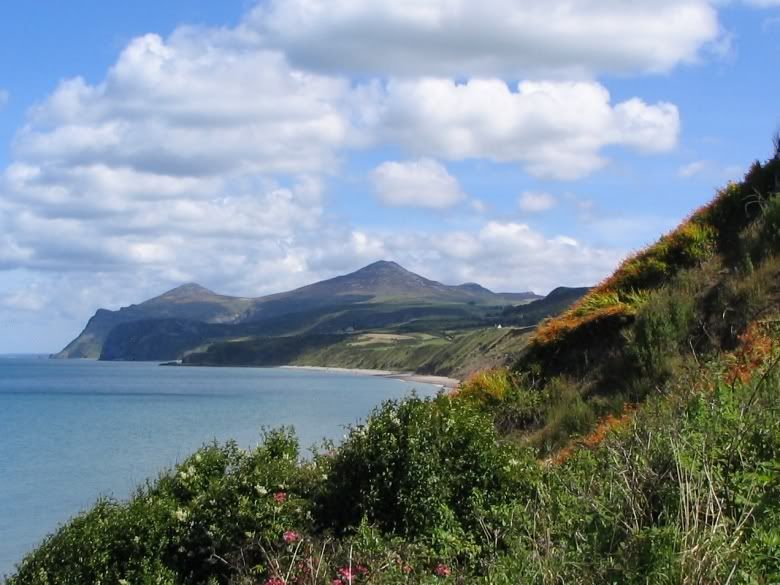 Pretty, isn't it? Apart from the fact that this pic obviously wasn't taken in October. Oh, and that it's not nearly as pretty as this:
which is what I WANT to be able to look at for the next five days *sigh*. I guess it'll also give my Twymen the break from the New Moon clips it needs to begin healing.
There is a chink of hope though. While I was preparing this post I discovered that The Haunted Airman is set in Wales (yep, the spider pic freaked me out enough to mean I hadn't looked into this film further than the pics). Well, I know that Wales is whole country, but it's not
that
big, and I have this:
Really, how hard is it going to be to track that place down?
"Hmm, where's Stan? She said she'd be here three days ago..."
Of course, I'm not completely stupid. I realise that there's a slight chance that I
may
not be able to find him and, I'll be honest with you, the thought of not being able to give him his bath does upset me more than I care to admit. That's why I'm planning on taking every single bloody Twilight item I own that I can fit in the car. I'm already concerned about exactly quite how I'm going to manage it, but I figure that the kids can get by in the clothes on their backs for five days, right?
So, if anyone sees us on our journey, give us a wave. What do you mean how will you know it's us? Don't worry, I think you'll be able to tell....
"No Stan, we're NOT going back for the Edbrella..."