So, I'm mum to three young children and, whilst I think there are some fantastic children's books out there, they can get a bit dull on, ooh, about the 30th or so read through. I started wondering why publishers don't add a bit more content for the female bedtime reader out there. I don't think
this is sexist, I just know that at this house I'm the preferred story-reader seeing as Mr Stan tends to read to the kids as though he's scanning a washing machine repair manual for a relevant section.
Anyhoos, here is my proposal, a new title for the Usborne 'That's not my...' series, 'That's not my vampire'.
And look - it says it's Touchy-Feely! ;o)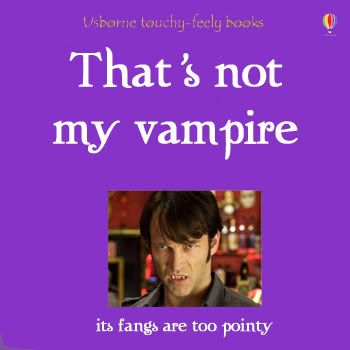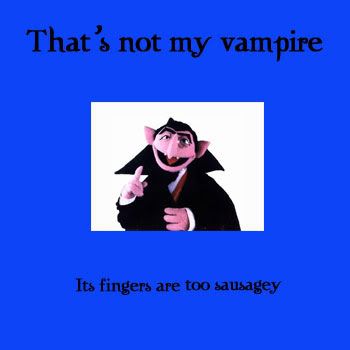 The eyebrows look about right though...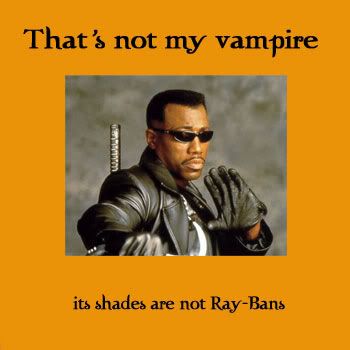 This is where the touchy-feely bit gets interesting....
"What do you mean you want to go to sleep now? I think we can read it just one more time..."